MASS MURDER AND THE POSTAL PURGES (PAGE 5)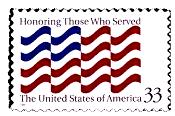 Writing a two page note, he referred to the Edmond, Oklahoma deaths and explained his own unfair treatment by the Postal Service. Carol Ott, a supervisor at the Ridgewood, New Jersey post office where Harris worked nights as a clerk, had had a personality conflict with him. Disregarding his twelve years of government service during which he had demonstrated no mental aberrations, she ordered him to take a "fitness for duty" psychological exam with a doctor chosen and paid by the Postal Service. Insulted, he refused to cooperate with the pseudo-psychological ruse and Ms. Ott instituted proceedings that resulted in Harris' dismissal in April 1990. The American Postal Workers Union, AFL-CIO, did not make a reasonable effort to have him reinstated.
Armed with a 9 millimeter Uzi handgun, a .22 caliber machine gun with silencer, three hand grenades, some homemade ether bombs, and a samurai sword, he booby trapped the front door of his apartment and drove to the suburban home of Ms. Ott. After forcing entry, he found her clad only in a T-shirt. Swinging his sword in a great arc, he deeply slashed her left shoulder and continued to thrust as she staggered backwards. Stepping over her lifeless, nearly nude body, he crept down the stairs and shot her live-in boyfriend, Cornelius Kasten, Junior, behind the right ear as he sat watching television in the basement.
At approximately 2 AM on the morning of October 10, Harris entered the rear of the Ridgewood post office where he shot and killed two mail handlers, Joseph VanderPaauw and Donald Mc Naught. Barricading himself in the basement, he shot at truck driver Marcello Collado who had become suspicious when he arrived at the back dock and found nobody to help him unload his truck. Collado escaped unscathed and drove to the nearest police station. At 2:20 AM Sergeant Robert Kay and Officer Peter Tuchol attempted to enter the post office but were forced to retreat and await assistance when Harris lobbed an explosive device at them.
The Bergen County SWAT team surrounded the building and attempted to telephone Harris. Refusing to answer, he kept the SWAT team at bay until 6:30 AM when he surrendered to a police negotiator. At 7 AM the police removed a bomb made from automotive starting fluid from Harris' apartment door and the note detailing his grievances was found inside.
The Postal Service refused to give details of Joseph Harris' personnel file to reporters and a sign posted in the lobby of the post office ordered patrons ". . . do not ask the workers any questions regarding events of yesterday." Social workers and psychologists were brought in to instruct employees in how to deal with the experience and to shield them from inquiries from the press.
The Postal Service's business-as-usual, blame-it-on-a-psycho-vet, keep-a-lid-on-it, non-cooperation strategy was not without success. Only one major American newspaper picked up the story, despite its intriguing overtones and it curiously failed to spark the interest of editors on a day when the headlines concerned the nomination of Judge Clarence Thomas to the Supreme Court. Subsequently, it received little national coverage from weekly news magazines (influenced undoubtedly to no small degree by the fact that periodicals depend upon the issuance of a second class mailing permit from the Postal Service for distribution to their subscribers).
Joseph Harris was subsequently convicted of first degree murder and sentenced to death. He died on death row in 1996.
On the same day that Harris took the law into his own hands to redress his grievances in Ridgewood, New Jersey, Senator Carl Levin of Michigan met with Postmaster General Anthony M. Frank to discuss an unusually large number of complaints by employees and customers about the suburban Detroit, Royal Oak post office. "The Postal Service . . . acknowledged management problems in the Royal Oak operation," Senator Levin later stated. He was promised a prompt investigation by the Postmaster Gerneral.
On November 8, 1991, letter carrier Thomas Mc Ilvane, a 31 year old former Marine, lost his appeal for reinstatement to his job at the Royal Oak post office. He had been fired in 1990 for alleged insubordination.
Six days later, armed with a sawed-off .22 caliber Ruger Rimfire rifle, Thomas walked across the loading dock, passed through the large double doors, and entered the sorting room of the Royal Oak facility. Grabbing one woman, he put his rifle to her head but then let her go, saying "You're not the one I want." Wandering through a maze of offices and cubicles, he killed four employees and wounded five others in less than ten minutes. The dead included a former supervisor and the labor arbitrator who had turned down his appeal. Having accomplished his gruesome task, he fatally shot himself in the head.
"They needled him and needled him," commented Joan Mason, a Royal Oak clerk, "Everyone's got a breaking point."
At 8:45 AM on May 6, 1993, 45 year old postal mechanic Lawrence Jasion, who had worked for the USPS for 24 years, went on a deadly rampage in the garage area of the Dearborn, Michigan post office, killing Gary Montes, a 34 year old postal mechanic, and wounding Supervisor Harvey Kruger and administrative clerk June Collins. Another employee was injured after he fell while running out of the building for safety. The disgruntled parts clerk had opened fire with a .38 caliber revolver (he also had a shotgun) and carefully picked his victims, before turning the gun on himself. Afterwards employees said to reporters that they hoped the tragedy would lead to a change in the post office's authoritarian structure. Later the same day, fired postal employee Mark Richard Hilburn shot two of his fellow workers, one fatally, in a Dana Point, California, post office. In slightly more than a decade of postal violence the count according to one source stood at 41 dead and 16 wounded.
On July 9, 1995, at the mail processing center in City of Industry, California, Bruce Clark, age 57, a 22 year veteran postal service clerk, punched postal supervisor James Whooper III, age 50, in the back of the head. Supervisor Whooper left the work area to report the incident to his boss. Clark also left the work area. A few minutes later, Clark returned with a brown paper bag. When Whooper asked Clark what was in the bag, Clark took a .38 revolver from the bag and shot Whooper twice, in the upper body and face, at close range, killing Whooper where he stood. Two of the 75 postal workers who witnessed the shooting took the gun from Clark and held him until the police arrived. Subsequently, Clark pleaded guilty to a federal second degree murder charge and received a 22½ year sentence.
Approximately two months later, on August 29, 1995, postal clerk Thomas S. Dorsey, 53, a tall man with graying hair who was described by a fellow postal worker as a "beautiful guy," walked into the postal processing center in Palatine, Illinois, and without saying a word fired five rounds from a .38 caliber semi-automatic pistol at fellow postal clerk Mike Mielke, 41, seriously wounding him. Thomas then calmly went down to the lobby of the facility and fired the two remaining bullets at postal worker Steve Collura, 41, whom he also wounded. Out of ammunition, Dorsey walked out to his car in the parking lot and drove 20 miles to where police arrested him near his home in Northlake, Illinois.
"I can't figure out why he did it," remarked Maude Kelly, a clerk who had worked with Dorsey and the victims for more than 20 years. "He was just a beautiful guy. We would joke and laugh together." "Don't make it seem like he was some type of vicious person, some fiend, because he was just a nice guy," a fellow postal worker, Willie Little, said. "You'd speak to him and he'd go about doing his business."
According to an article by Dick White, staff reporter for the New Bedford Standard-Times, most of the postal workers he talked to did not want to give him their names for fear of retaliation by management. One supervisor said he had been told not to address the issue. "It's going to keep on happening, the way they treat people," a retired postal worker said to reporters. "It's their whole system. It's all over the country. All of a sudden they control your life. It doesn't surprise me at all. And it's going to happen again, and again, and again."
A report by the Centers for Disease Control and Prevention found that murder was the second leading cause of death on the job for postal workers. Stress is a killer. Said one worker who preferred to remain anonymous, "I've been working for the post office for 21 years, and they pick a young gung-ho guy, throw a tie on him and he starts approaching you like he's better than you. It goes to their head. It's an attitude—a management attitude. And it needs to be changed.
On October 6, 1998, in Riverside, California, my home for more than 25 years, a Fontana letter carrier, Joseph L. Neale, Jr., age 49, snapped under the strain of working two jobs to earn a decent living and shot the mayor, two councilmen, and three police officers. Return fire from police wounded a councilwoman and Neale.
Neale was represented in court by Deputy Public Defender Lawrence Fait, who directed his client to plead not guilty by reason of insanity. Fait stated that "there was very strong consensus between the experts that Joe was in fact legally insane back on October 6. It is our position that the messenger was insane, not the message. There was nothing wrong with what Mr. Neale was attempting to convey." For some unknown reason Fait did not enter as evidence the many long letters which Neale had written to public officials regarding the injustices that had been committed against him and the children he had grown to love in his part-time job for the City of Riverside as a chess instructor in an inner city ghetto - a position which the City Council had eliminated, ostensibly due to lack of funding.
What Mr. Neale did turns my stomach. Both I and my son have served on various local advisory committees and we have the greatest respect for the integrity of our municipal leaders. They are without doubt dedicated men and women whose honorable service too often goes unappreciated. However, their priorities are not always those of the community and I know for a fact that $300,000 in federal block grant funds which were allocated for a Day Care Center several years ago have been, at least temporarily, diverted into what they believe is a more pressing project. Could it be that these frustrations, when added to the pressures of working as a letter carrier, were simply more than Neale could take?
Neale was convicted of 12 counts of attempted murder by a jury in a trial held at the Riverside County Courthouse in November, 2000. His lawyer did not permit him to enter as evidence the numerous, extensive letters which he had written to public officials regarding the injustices he felt that they had committed. And ultimately the jury did not buy Neale's argument that he had sought only to take hostages.
On February 9, 2001, Riverside County Superior Court Judge Christian Thierbach sentenced Neale to 374 years in prison. The sentencing came after several people targeted in the attack and their relatives urged the maximum term. Neale would have to live to be 175 years old before he would be eligible for parole. Although this may sound drastic, it should be remembered that the victims are still suffering. Councilman Chuck Beaty, who was shot in the face, shoulder, and back, received 32 stitches to his tongue, lost a lot of teeth, and has had his jaw bone rebuilt twice. He says he is still in severe pain. Councilwoman Laura Pearson has bullet fragments in her hip and thigh which cause her to walk with a limp. And former police Sergeant Wally Rice is partially disabled. Considering how many people were injured, it is a miracle that no one was killed.
What a waste! If ever there was someone who deserved a chance at rehabilitation, it is Joe Neale. I know Joe Neale to be an erudite former Air Force sergeant who, prior to the unfortunate incident at City Hall, was well known locally for his public spirit and civic mindedness. That he should be incarcerated at Pelican Bay State Prison on the California-Oregon border with hardened felons and gangsters is an outrage. The only reason why Patricia Hearst is free and Joe Neale is in prison is that the Hearst family could afford the best team of lawyers money could buy while Joe Neale had to settle for a single underpaid, overworked Public Defender. In my opinion, the public would be better off if Joe Neale served his sentence doing public service rather than rotting in a jail cell at considerable expense to the taxpayers.
Jennifer Sanmarco, 44, had worked for the Postal Service at the huge mail processing center at 400 Storke Road in Goleta, California, for 6 years when, in 2003, she was judged to be unfit for duty. Attempting to make the best of a bad situation, she returned to New Mexico where she had been born and tried to start a small business. When that failed she started another business. However, it eventually became apparent that she didn't have the aptitude to succeed as an entrepreneur. Where she really belonged was in her old job with the Postal Service—a job that had been taken from her. Life just kept going from bad to worse. It wasn't fair. The more she thought about it, the angrier she became.
Finally, she couldn't stand the pain and anguish any longer and returned to California to set things straight. On Monday, January 30, 2006, she went to the condominium complex in Santa Barbara where she had once lived and shot Beverly Graham, a 54 year old former neighbor who had once complained about her behavior, to death with a 9 mm handgun. Several hours later, around 9 PM, she drove to her former workplace, made it through the gate behind another car, and gained entry to the building by taking an employee's identification badge at gunpoint. Although that employee was not hurt, Sanmarco fatally shot six other postal employees before committing suicide in what is believed to have been the deadliest workplace shooting ever committed by a woman.
Upon responding to an emergency phone call from the mail facility, a unit of the Goleta Valley Patrol Bureau came across two victims in the parking lot, one just outside the entrance to the facility, and the other just inside the facility. The deputies proceeded to evacuate any employees who hadn't already escaped to the fire station across the street. City and County SWAT teams were also sent to the area to conduct further searches for victims and the shooter. These teams discovered three more bodies, including that of Sanmarco who had died from a self-inflicted gunshot wound. According to Santa Barbara County Sheriff James Anderson, San Marco reloaded at least once during the senseless rampage.
Could the deaths of the victims have been averted? Gone, but not forgotten, are:


Ze Fairchild, 37, of Santa Barbara
Dexter Shannon, 57, of Oxnard
Nicola Grant, 42, of Lompoc
Guadalupe Swartz, 52, of Lompoc
Malika Higgins, 28, of Santa Barbara
Charlotte Colton, 44, of Santa Barbara


Why wasn't there an armed guard on duty at the mail processing facility? Why was the gate designed to permit entry by more than one vehicle at a time? How many more postal workers must die before the USPS will decide to provide adequate protection for its employees?
Grant Gallaher, a 41 year old letter carrier in Baker City, Oregon, with 18 years of service had been on a new mail route for about three weeks when postal supervisors, upset by his outspoken vociferous nature, opted to harass him by subjecting him to a week long work-time study. Upon discovering that Gallaher was ahead of schedule on Tuesday afternoon April 4, 2006, Supervisor Lori Hayes-Kotter brought him some more mail to deliver. Then, according to a union official, "he got a little snippy with her" and took the matter up with Postmaster Michael McGuire on his cellphone. Subsequently, Gallaher became so enraged that he drove home, and, without telling his wife, Kelly, what he was doing, grabbed a .357 Magnum revolver, then drove another 3 blocks to the post office near the Powder River where he spotted Hayes-Kotter on foot and ran her over in the parking lot. After searching for and not finding the postmaster inside the building, Gallaher returned to the parking lot and made sure Hayes-Kotter was dead by shooting her prone body several times. Still steaming, he put 3 bullet holes in the windshield and 3 in the hood of her car.
Local resident Vicki Williams said she was paying a post office box bill at about 4:15 p.m. when she heard shots.
"It's scary — I thought it was Les Schwab, the sounds I heard, like banging on a tire," Williams said.
Evidently, the gunshots were audible even above the clatter of air-powered wrenches at Lew Brothers Les Schwab Tires, which is across the Powder River from, and slightly north of, the Wheeler Building parking lot. Co-owner Rocky Brown said employees who were changing tires inside the store heard sounds they thought were gunshots. When they went outside to look, Brown said workers saw Galaher standing in the Wheeler Building parking lot. They watched him toss a gun toward the river. After getting rid of the gun, he walked west, toward the Wheeler Building.
Cheryl Thayer was working across the street from the post office at Ragsdale Mobile Glass when she heard what she thought was noise from a skateboard, before she determined it was gunfire.
"There were two sets of shooting — the first four, a gap, then two more. Not two minutes later the first cop showed up," Thayer said. Subsequently, someone pulled a fire alarm at the back of the building and there seemed to be sirens everywhere. She saw Gallaher walk from behind the post office and give himself up to a police officer. "He gave himself up, came walking right up to him," Thayer told reporters. "They frisked him on the police car, handcuffed him and put him in the car."
Gallaher was arraigned in Baker County Circuit Court on a charge of intentional murder in Hayes-Kotter's death and attempted aggravated murder in the alleged attempt to kill Postmaster McGuire. Both charges carry mandatory minimum sentences upon conviction. The mandatory minimum for murder is 25 years; attempted aggravated murder carries a mandatory minimum 10-year sentence. Gallaher also could face maximum fines of $375,000 on each charge.
The multiple massacres of the past decade have had no effect on the boot camp conditions that exist for many postal workers. Veterans are still being harassed by bogus "fitness for duty" psychological exams and trumped-up charges. Postal unions, who collect approximately $350 a year in dues per member, have made scant effort to end prejudice against minorities.